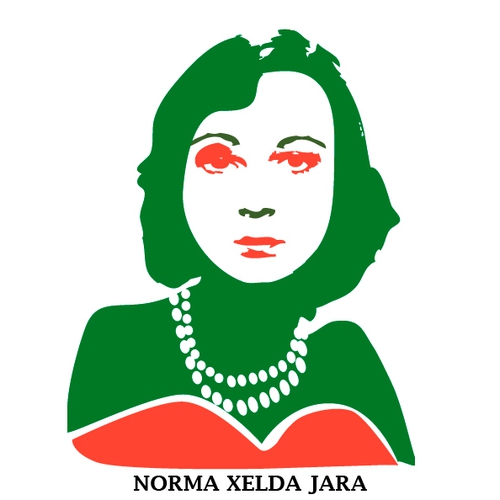 Following
Norma Xelda Jara hasn't followed anyone.
Followers
Norma Xelda Jara hasn't been followed by anyone.
I don't have a style, my art is a game, it's fun, it's a search for shapes, for colors to express thoughts and emotions. I like adrenaline, challenge and learning. Perhaps as I don't have a technical background I need to feel free to create. Perhaps enough rules I must obey in life. Perhaps I am a child in front of a pandora's box that seeks to find itself. Perhaps...

No tengo un estilo, mi arte es juego, es diversión, es búsqueda de formas, de colores para expresar pensamientos y emociones. Me gusta la adrenalina, el desafío y el aprendizaje. Quizás como no tengo una formación técnica necesito sentirme libre a la hora de crear. Quizás bastantes reglas debo obedecer en la vida. Quizás soy una niña frente a una caja de pandora que busca encontrarse. Quizás...

I'm Argentinean, I live in Buenos Aires, my profession is freelance graphic designer.
I've been drawing all my life. I studied drawing 3rd level in 1992.
In 2016, I joined the Dada Speak Visualy community where I made 1800 digital drawings.
In June 2019, I met the MakersPlace and Knownorigin communities which opened its doors to new creative horizons through blockchain.