UFO Attack of Dutch Harbour
Alien beings had visited Earth more often than realized, through the last numerous Centuries,. This depiction is circa 1640.
Alien beings must be flying in & out of cosmic portals from another dimension, time & place. Their ongoing observation to study humans evolving seems like a logical reason they're here. … (read more)
Alien beings had visited Earth more often than realized, through the last numerous Centuries,. This depiction is circa 1640.
Alien beings must be flying in & out of cosmic portals from another dimension, time & place. Their ongoing observation to study humans evolving seems like a logical reason they're here. Now us humans have noted strange occurrences, that seem to be Alien activity. However, we've not observed anything they've done for any long periods to understand their purpose.
This scene must have had people react hysterical, with such a crazy sudden invasion. Nobody wanted to talk about their perceptions, or they could be persecuted as being disillusioned, insane & then be pointed out as being into sorcery. Just like women who were accused of witchcraft, those talking about weird flying discs or bizarre creatures were deemed guilty, & possibly were tortured with no trial.
1300 x 1000 px, PNG (1.5 MB)
This is a signed and limited edition digital creation.
What does this mean?
You're purchasing the full non-commercial rights to this creation. Learn more.
All sales are final.
Comments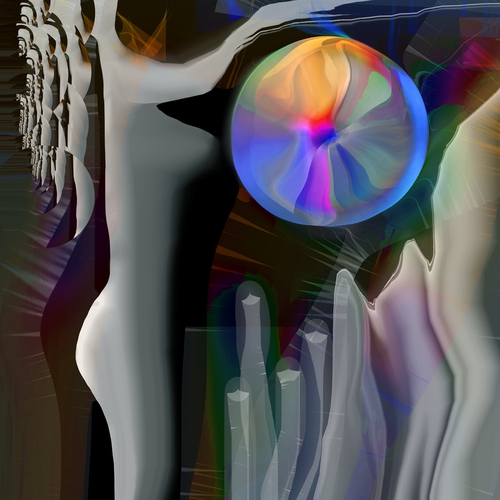 Great piece of art! Love it!
Next
Introducing Global Offers
A Global Offer is a single offer that is submitted to all owners of a multi-edition artwork. After one edition owner accepts the bid, the bid is processed and all other bids are withdrawn.