Photography: Photo, Digital, Nature, Altered.
Highlighted Colors in this print: Medium turquoise, Ruby Red and Duck Blue.

Victus Ex Nihilo is an artwork created from one photograph that was taken in Tallinn, Estonia during the Summer of 2018. The original photograph was taken nearby a forsaken quarry, the Rummu Quarry. The name … (read more)
Photography: Photo, Digital, Nature, Altered.
Highlighted Colors in this print: Medium turquoise, Ruby Red and Duck Blue.

Victus Ex Nihilo is an artwork created from one photograph that was taken in Tallinn, Estonia during the Summer of 2018. The original photograph was taken nearby a forsaken quarry, the Rummu Quarry. The name "Victus Ex Nihilo" was given to this artwork. It resembles unseen defeat, and seeking inner strength in order to overcome it.

When captured by fear, we may find ourselves immobilized. Steps get stuck in the past while time passes on. Yet, when we seek out inner-strength, paralysis may be defeated once the past has been forgiven.

Personal:
It has been 2 years now when my life turned into shattered pieces. The bubble that I was living in was a mere illusion that I hold so dearly close to me. Time stood still, life was a constant battle. In these two years, I was picking up the pieces, deceived as I was, when almost giving up it turned around realizing that I have already come so far.

---
I'm flying in the skies, in disguise
stuck in a maze of clouds that made me realize
you can't face truth, without seeing the real lies.

I'm sitting still, trying to count the hours
thinking while I take endless showers
to turn seeds in my head, into flawless flowers.
---

Live, and grow.
Ruben Juriën Cress
3000 x 4498 px, JPEG (10.5 MB)
This is a signed and limited edition digital creation.
What does this mean?
You're purchasing the full non-commerical rights to this creation. Learn more.
All sales are final.
The creation will be transferred to your digital wallet. If you don't have one, we'll provide one for you.
You may download the full-sized creation to display or even print for personal use.
Comments
I can relate to this work so much. There was a group show in Italy, titled Ex Nihilo. Each artist have come so far in their life...and the choice to come together was a touchpoint to remind us we can go on. So much in life begins as a dream, is born through illusion, to eventually become real. You have made this aspect of a personal/universal journey beautiful in detail.
Hi Rachel, sorry for the late reply. That's cool, what was the show about? Thank you very much for your kind words. Life is indeed something mysterious.
Ruben, no worry :) It was from the latin meaning "out of nothing" and the artworks themselves about the connection between heaven and earth, body and mind, the way forms come into being. Working to try to make it less mysterious :) Your art definitely makes it more beautiful.
"When captured by fear, we may find ourselves immobilized. Steps get stuck in the past while time passes on. Yet, when we seek out inner-strength, paralysis may be defeated once the past has been forgiven." This phrase touches me closely because I have traveled through that place where I came out stronger. Beautiful words that accompany your intimate, beautiful and also dark work. Personally, I glimpse the figure of a dragon that has always accompanied me in my life.
I'm sorry to hear you had to go through similar times. Your last artwork made me understand a little bit more about you and the situation you're living in.

Perhaps a fun fact; I am born in 1988, according to the Chinese Zodiac I am an Earth-dragon.
What an interesting coincidence !! Did you notice the dragon in this creation?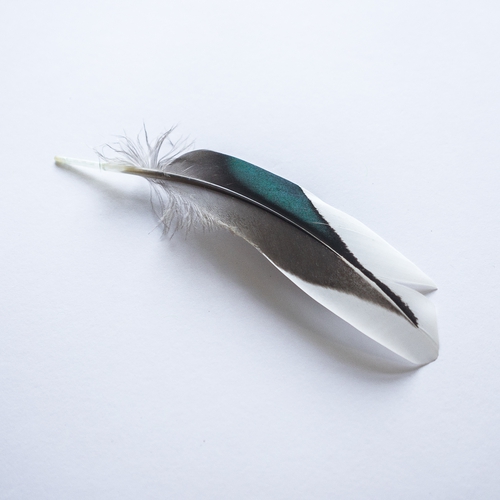 Love the words: 'Turn seeds in my head, into flawless flowers' as it so poetically illustrates all the notions that build up within our thinking that need to find a way of becoming integrated and clarified and then with any 'luck' (or it is something else?) the flawless flowers will be appreciated by everyone who sees them. ♥︎♥︎⚖️♥︎♥︎
Thank you Alison,

I've written that poem 12 years ago, it always followed me and it was appliable to many different situations. At first, I never realized exactly what I wrote. It helped me remember that nothing may seem as it is, to always think before to act and to always value my self, no matter what I think as it may sometimes be hard to separate seeds from already flourishing flowers to some.
Ruben Juriën Cress's Recent Collectors
| Collector | Creation | Edition | Acquired for |
| --- | --- | --- | --- |
| | Victus Ex Nihilo | 1 of 1 | Undisclosed |
Next
---
More by Ruben Juriën Cress