Inspired by Star Wars.

Whether you can see things that aren't there or can't see the things that are there. With a little bit of help from another, you can explore the unknown.

This artwork was a fun one to do. If you are a Star Wars fan; can you see … (read more)
Inspired by Star Wars.

Whether you can see things that aren't there or can't see the things that are there. With a little bit of help from another, you can explore the unknown.

This artwork was a fun one to do. If you are a Star Wars fan; can you see Vader? X marks the spot.

*** Guidance ***
With the right settings, you may find Darth Vader hidden in the artwork.

Black & White settings
Tint: C3170 (C-3PO) (Optional)
Reds: 300
Yellows: -200
Greens: -200
Cyans: -200
Blues: -200
Magentas: -200
3000 x 4498 px, JPEG (22.7 MB)
This is a signed and limited edition digital creation.
What does this mean?
You're purchasing the full non-commerical rights to this creation. Learn more.
All sales are final.
The creation will be transferred to your digital wallet. If you don't have one, we'll provide one for you.
You may download the full-sized creation to display or even print for personal use.
Comments
There is also a Honor Guard....
I haven't seen the honour guard yet, please do tell where to spot him.
https://youtu.be/bnN-k2Beo4E?t=539 above Darth Vader facing out.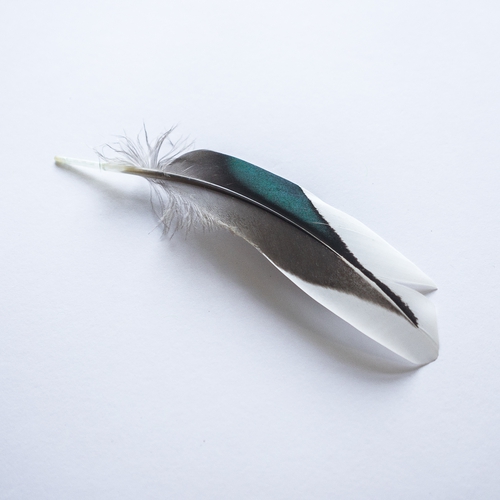 Lovely movement of colour and shapes. It's like peering into the depths and shallows of water. ♥︎♥︎⚖️♥︎♥︎
Hi Alison,

Thank you for sharing your interpretation on this piece! I'm glad that you enjoy it.

Kind regards,
Ruben
Thank you so much for purchasing this piece Nicholas Leslie! This one is extra special to me since it is the very first artwork of mine that has been sold on the Blockchain. Please let me know if you manage to get the hidden artwork out of it as well, feel free to reach out to me on the MakersPlace server.

Kind regards,
Ruben
Ruben Juriën Cress's Recent Collectors
| Collector | Creation | Edition | Acquired for |
| --- | --- | --- | --- |
| | Vader X | 1 of 100 | Ξ0.036 ($7.90) |
Next
---