My Dark Corner Of The Universe
In all the noise, in all the ideas of this world, in all the feelings, in this daily chaotic life, I feel tired.
Being numbed from all the people, from all the world, I want to escape. I want to pause it all, just for a moment
I want to look away. … (read more)
In all the noise, in all the ideas of this world, in all the feelings, in this daily chaotic life, I feel tired.
Being numbed from all the people, from all the world, I want to escape. I want to pause it all, just for a moment
I want to look away. Away from this bright lights passing through, I want to stay in my dark corner of the universe.
Where I want to be immobile and empty, to be left alone. Alone and away from all this noise, from all this ideas and feelings of this gigantic world. For my mind to calm down and wander in nothing but blackness. I want everything to be small and meaningless, just for a moment.
.
Rosco Adrian is a Romanian-based digital artist who creates surreal and colorful fantasy worlds and characters. Inspired by everything our world has to offer and immersed into his imagination, breaking the reality of what's ordinary.
Therefore his art has been numerously featured by Adobe.
4320 x 5400 px, JPEG (15.1 MB)
This is a signed and limited edition digital creation.
What does this mean?
You're purchasing the full non-commercial rights to this creation. Learn more.
All sales are final.
Comments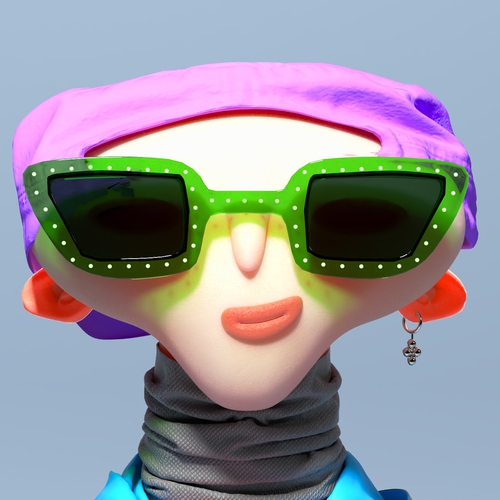 Such a great artwork, bravo Adrian 👍🎈
Next