Study for a crucifixion | 013
'In each individual the spirit is made flesh, in each one the whole of creation suffers, in each one a Savior is crucified' | Herman Hesse
---------
My works are intended to represent a product and at the same time an antidote to Homo Digitalis, to the fragmented culture of compulsive vision.
Pixels, … (read more)
'In each individual the spirit is made flesh, in each one the whole of creation suffers, in each one a Savior is crucified' | Herman Hesse
---------
My works are intended to represent a product and at the same time an antidote to Homo Digitalis, to the fragmented culture of compulsive vision.
Pixels, triangulation, glitches and other techniques of digital image manipulation simplify, fragment and distort the subjects of the works, which in most cases are suspended in a black abyss: it is the black of emptiness, of oblivion, of forgetfulness.
2999 x 4000 px, JPEG (6.1 MB)
This is a signed and limited edition digital creation.
What does this mean?
Comments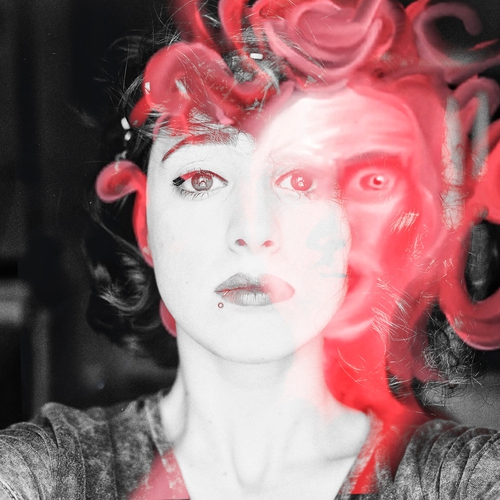 great color choices, stylish work. congratulations :)
Wow, thanks for your kind words, much appreciated. Cheers from Italy!
Next