Hidden Truth, 15 | Ferdinand Georg Waldmüller sponsored by Starbucks
Artists have to be paid. The history of art proves it.

Hi-res Animated GIF based on 'Reception of Grand Duke Alexander Nikolayevich by Prince Metternich in the Vienna Hofburg in 1839' painting by Ferdinand Georg Waldmüller (1793-1865). The zoom reveals a coffee cup on a table.

Out-of-copyright source image from Google Art … (read more)
Artists have to be paid. The history of art proves it.

Hi-res Animated GIF based on 'Reception of Grand Duke Alexander Nikolayevich by Prince Metternich in the Vienna Hofburg in 1839' painting by Ferdinand Georg Waldmüller (1793-1865). The zoom reveals a coffee cup on a table.

Out-of-copyright source image from Google Art Project:
https://commons.wikimedia.org/wiki/File:%E2%80%9CReception_of_Grand_Duke_Alexander_Nikolayevich_by_Prince_Metternich_in_the_Vienna_Hofburg_in_1829%E2%80%9D.jpg
---------
With more than 1 BILLION views on Giphy, +22K followers on Tumblr and several real-life exhibitions around the world, OKKULT Motion Pictures is one of the leading figures in the world of GIF art.
Since 2012, OKKULT Motion Pictures duo creates their own GIFs experimenting various techniques such as stereoscopic GIFs, cinemagraphs, ASCII GIFs, talking GIFs etc. to show all the potentialities of the GIF as a true and original work of art, at the same level of a painting or a sculpture.
Have a look at our About section for more details.
2100 x 1534 px, GIF (65.4 MB)
This is a signed and limited edition digital creation.
What does this mean?
You're purchasing the full non-commerical rights to this creation. Learn more.
All sales are final.
The creation will be transferred to your digital wallet. If you don't have one, we'll provide one for you.
You may download the full-sized creation to display or even print for personal use.
Comments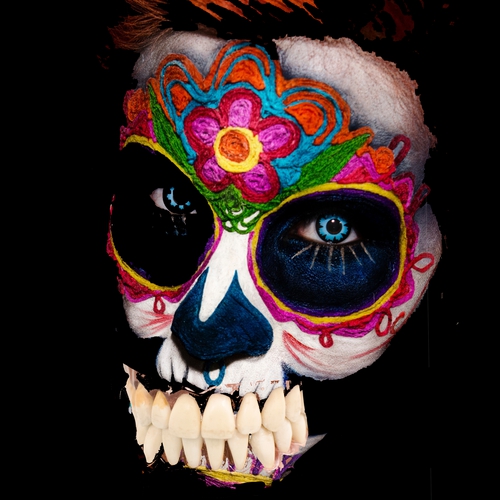 Hah, very creative, it made me laugh.
Next
---