Night Vision Activated .luxZ
I'm curious about our psychic connection to nature and the metaphysical energies of life. In my devotion to the creative process, I strive to produce art that inspires harmony between the Earth and its shared inhabitants. I feel that our collective need and appreciation for nature unites us all.

This … (read more)
I'm curious about our psychic connection to nature and the metaphysical energies of life. In my devotion to the creative process, I strive to produce art that inspires harmony between the Earth and its shared inhabitants. I feel that our collective need and appreciation for nature unites us all.

This original digital painting was created in 2017, with two versions, Night Vision and Night Owl. They are combined here in an animated activation portal of entheogenic inspiration for this custom NFT, designed to run in a seamless loop. Also featuring ambient music from my album Oracle Chamber - with a few custom audio additions to this NFT. The audio-visual features aim to evoke a meditative quality using sound and light frequencies that have a conceptual resonance with cymatics.

This *.luxZ* version is an edition of 10, with image alterations and camera movements, in HD.
The *.lux* version is a single edition, full-screen video in 4K.

Prints of this image are available at: simonhaiduk.com
1920 x 1080 px, Video (116.6 MB)
This is a signed and limited edition digital creation.
What does this mean?
Comments
Thank you kindly @finsatman! So much gratitude for your support!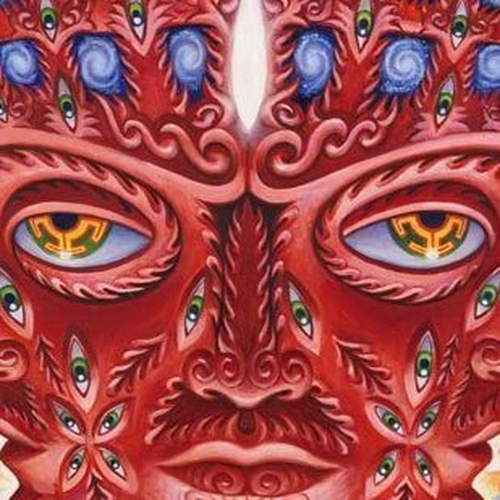 I bought the first edition of "Night Vision" to express my gratitude for @simonhaiduk's art! The owl is a symbol of wisdom and there is wisdom in the art itself and in the minds of the observers watching it!

It will not be sold and is not a financial investment. It is bought with gratitude, with and for inspiration of all human beings creating a more beautiful world!
Next