Creature of the Night | Werewolf Skeleton
A Halloween themed adaptation of Skeenee's traditional ink paintings.

Beware as Skeenee's digital voodoo incantations have caused fiendish creatures to arise from their inky black graves on this spooky night. For any souls who bear witness to their animated macabre hauntings are sure to get a fright. They'll steal your soul; … (read more)
A Halloween themed adaptation of Skeenee's traditional ink paintings.

Beware as Skeenee's digital voodoo incantations have caused fiendish creatures to arise from their inky black graves on this spooky night. For any souls who bear witness to their animated macabre hauntings are sure to get a fright. They'll steal your soul; possession is inevitable.

Drawn with a fountain pen | Shaded with Sumi ink | Decorated with a gold sheet | Animated with Adobe Animate.
1281 x 1800 px, GIF (22.1 MB)
This is a signed and limited edition digital creation.
What does this mean?
Comments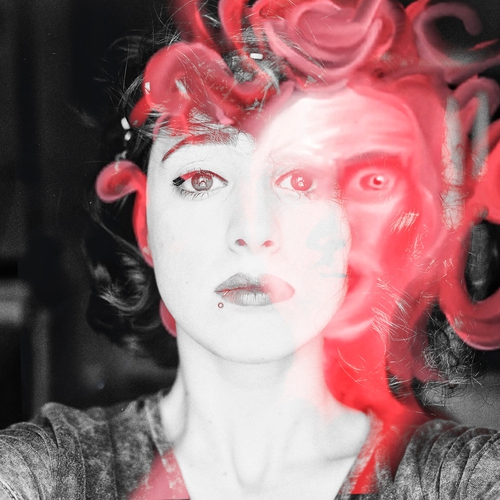 I really like this every time I see it. a great piece of collectibles. congratulations to the artist and collectors. I hope someday I can post an artwork to your collection :) @Omz
Next