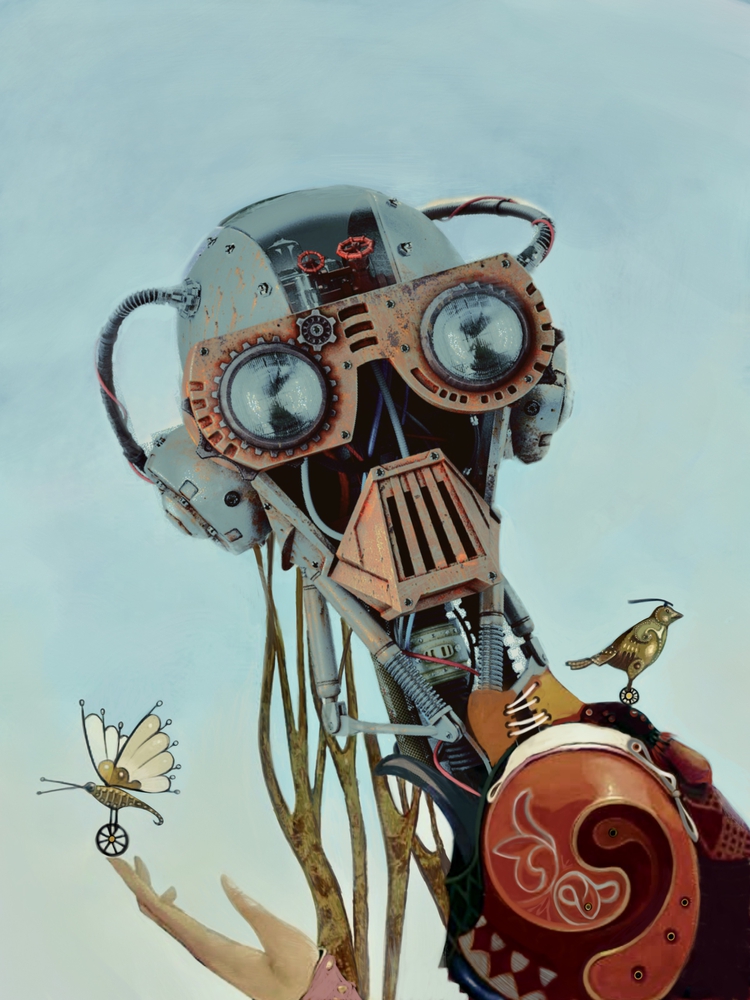 A robot cannot harm a human being or, by inaction, allow a human being to suffer harm. 2- A robot must obey the orders given by human beings, except if these orders come into conflict with the 1st Law.
1800 x 2400 px, JPEG (801.5 KB)
This is a signed and limited edition digital creation.
What does this mean?
Next