THE SOUL OF JAPAN: Profound Tranquility or Modern Loneliness? (WabiSabi n.4 - Animated Version)
I loved Japan and its culture since I can remember… its aesthetic principles of beauty, its sense of peace, the respect for others, its harmony and safety.

In this artwork I want to present and describe (through a series of 18 animated street photographs I took around Japan in 2 years) … (read more)
I loved Japan and its culture since I can remember… its aesthetic principles of beauty, its sense of peace, the respect for others, its harmony and safety.

In this artwork I want to present and describe (through a series of 18 animated street photographs I took around Japan in 2 years) a feeling of detachment and kind of "self inflicted" loneliness which may seem very strange to a non Japanese or someone traveling to this beautiful country for the first time. This feeling can be encountered all over the country but is felt more strongly in the big cities, especially in the streets of Tokyo.

A feeling that deeply entangles and mixes with a secular way of life, with a thought process and a value system based on respect, duty and obligation… all directed to achieve harmony and tranquility.
To most Japanese these are not just ideas to believe in, but almost "unmovable objects" that still linger in the further recesses of their "modern" minds.
These ideas may have changed their forms in the last century but they have also retained their influence and are frequently the main reason of misunderstanding with non Japanese people.
------------------------------
Each of the photographs in this artwork is my own, taken over the course of 2 years around Japan, and most of them have a story behind. Please refer to my website for a description of each: https://www.tonycorocher.com/nft-digitalart/makersplace/thesoulofjapan/
3840 x 2160 px, Video (180.2 MB)
This is a signed and limited edition digital creation.
What does this mean?
Comments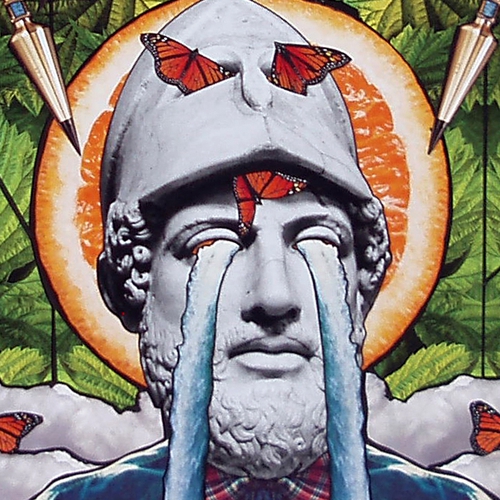 Really great animation and the addition of music makes the experience so satisfying:)
Next
Introducing Global Offers
A Global Offer is a single offer that is submitted to all owners of a multi-edition artwork. After one edition owner accepts the bid, the bid is processed and all other bids are withdrawn.