Ritual to Evoke The Thin White Duke (LumeMachina_Bowie2_TigerGulch)
A 400 foot high tribute in lights to the greatest Rock Start the universe has ever seen.

Created by one flight path with one sUAS with two gelled lights. An exposure of 6 minutes, and flight time of 8 minutes, this performance is relatively small with a flight path that is … (read more)
A 400 foot high tribute in lights to the greatest Rock Start the universe has ever seen.

Created by one flight path with one sUAS with two gelled lights. An exposure of 6 minutes, and flight time of 8 minutes, this performance is relatively small with a flight path that is .4 miles long and a flight envelope of 400 feet high and 150 feet wide, above Rock Island Gulch, Colorado

sUAS; DJI Mavic Pro, Lume Cube, Nikon D810a, Nikkor 14-24 2.8, colored gels, Photoshop.
7360 x 4912 px, JPEG (19.1 MB)
This is a signed and limited edition digital creation.
What does this mean?
You're purchasing the full non-commercial rights to this creation. Learn more.
All sales are final.
Comments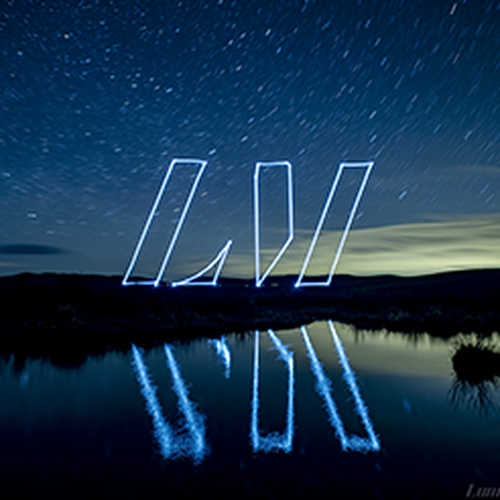 Thank you so much! You are at the vanguard of collecting this kind of work.
Next