Cosmic Climate Craft is rare digital art by the father/daughter team of Joe and Anna Chiappetta. The art is all about positive change, depicting a leading climate researcher aboard his trusty Cosmic Climate Craft, poised to improve the environment in more ways than one. For climate historical inspiration, the ship … (read more)
Cosmic Climate Craft is rare digital art by the father/daughter team of Joe and Anna Chiappetta. The art is all about positive change, depicting a leading climate researcher aboard his trusty Cosmic Climate Craft, poised to improve the environment in more ways than one. For climate historical inspiration, the ship displays an illustration of the water cycle, first described with complete accuracy in the ancient book of Job. On the ship's instrument panels are climate monitoring sensors as well as climate control instruments. Through the windows can be seen climate monitoring and modification satellites in orbit, as well as Energy Cloud City smart city installations. The craft also has a quantum climate change simulator running blazing fast data analysis. Of course, the ship would not be complete without the "Boldly Go" soundtrack (which is a fantastic Star Trek-inspired musical) playing on continuous loop. This art is part of a larger book about art, science, and scripture called Bible Math that you can read free at https://joechiappetta.blogspot.com/p/bible-math.html
4000 x 4000 px, GIF (30.9 MB)
This is a signed and limited edition digital creation.
What does this mean?
You're purchasing the full non-commercial rights to this creation. Learn more.
All sales are final.
Comments Vintage comic feel with an important message! Love!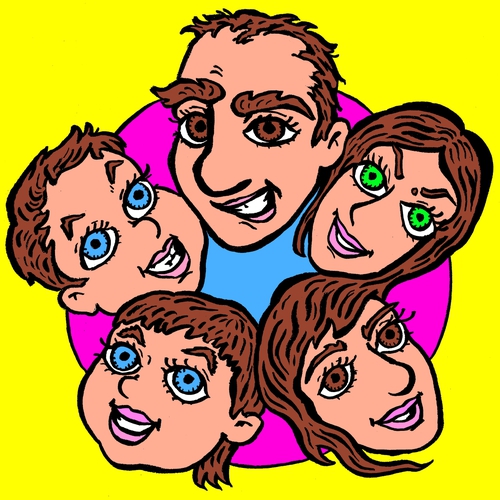 Thanks so much, as that is one of the things we were aiming for.
Next