This work is based on the King in Yellow book written by Robert W. Chambers. I wanted to find a design for the King that is not really describable, but does look very familiar.

I rarely create work focussed on a fictional universe. But when the opportunity came along, I just … (read more)
This work is based on the King in Yellow book written by Robert W. Chambers. I wanted to find a design for the King that is not really describable, but does look very familiar.

I rarely create work focussed on a fictional universe. But when the opportunity came along, I just had to take it. In the end it was a very challenging, but rewarding piece.

The work was created using Houdini, Substance painter and Photoshop. Rendered with Octane. Feel free to visit my artstation for a breakdown! https://www.artstation.com/artwork/lxy8x5
6090 x 7620 px, JPEG (21.0 MB)
This is a signed and limited edition digital creation.
What does this mean?
Comments
This piece is fascinating! The light, the palette, the shapes - really impressed
im a fan of the dark colours! well done!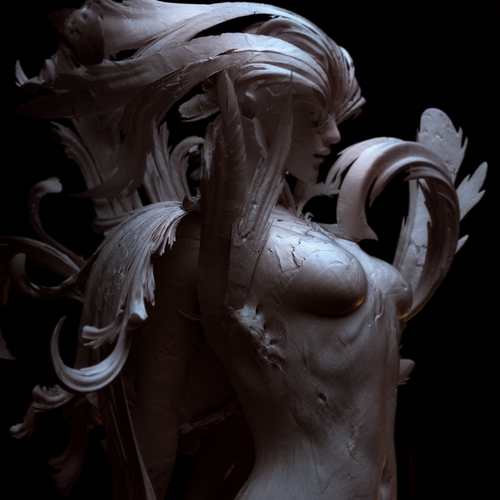 Thank you! It was quite a challenge to balance the colours!
Next