NULL/VOID: A Delicate Dance
This series is a collaboration between Artist Jeremy McKane and Grammy Nominated Composer BT

NULL/VOID is a series of works that uses data from the International Dialogue for Underwater Munitions to build data sculptures that identify where we have dumped harmful chemical weapons and conventional bombs. Since 1918 we have dumped … (read more)
This series is a collaboration between Artist Jeremy McKane and Grammy Nominated Composer BT

NULL/VOID is a series of works that uses data from the International Dialogue for Underwater Munitions to build data sculptures that identify where we have dumped harmful chemical weapons and conventional bombs. Since 1918 we have dumped 1.3 million tons of weapons in to the ocean. After all this time they are leaking mustard gas and other toxins into the water, into the food supply... In to you.

We wanted to build an NFT series where we could create work about our passion, The Ocean. More than that we wanted to find ways to contribute back to the people actively removing these weapons. Every day of inaction we are actively polluting our ocean. Together we can make this change.

As Jeremy often says, "Our passive actions are actively destroying our oceans." The passive collection of these NFTs actively help fund efforts to create new works about this issue and physically remove munitions. Specifically 2 located at the Molokini Crater. The humanoid figure represents YOU the crypto community banding together to remove these munitions.
1920 x 1080 px, Video (24.3 MB)
This is a signed and limited edition digital creation.
What does this mean?
You're purchasing the full non-commercial rights to this creation. Learn more.
All sales are final.
Comments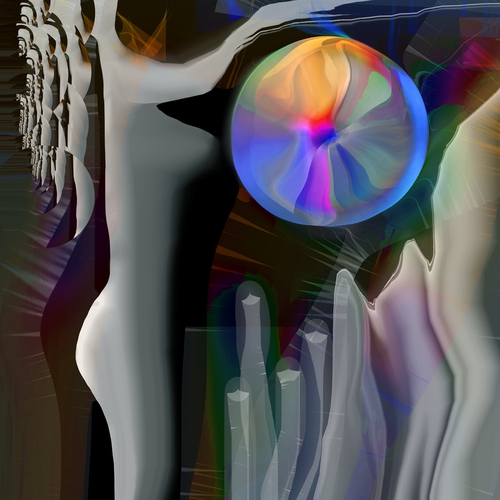 Next
Introducing Global Offers
A Global Offer is a single offer that is submitted to all owners of a multi-edition artwork. After one edition owner accepts the bid, the bid is processed and all other bids are withdrawn.