This is a original Javier Arrés illustration. Javier Arrés is a spanish world-renowned visual artist his crazy and fantastic art is recognise around the world. Javier Arrés recently won the London Art Biennale 2019. This illustration is a great chance to have got an original digital art from one of … (read more)
This is a original Javier Arrés illustration. Javier Arrés is a spanish world-renowned visual artist his crazy and fantastic art is recognise around the world. Javier Arrés recently won the London Art Biennale 2019. This illustration is a great chance to have got an original digital art from one of the best emerging artist now. PRESS NOTES: MtvAsia Interview: https://www.youtube.com/watch?v=OlhTJ56r7gU National Suisse Radio 3min section about my Visual Toys: https://www.rts.ch/play/radio/happy-culture/audio/visual-toys-par-javier-arres?id=8285353 Hi-Fructose Modern- Art Magazine Article: https://hifructose.com/2016/11/17/the-wild-intricate-animated-gifs-of-javier-arres/ CreativePool People Choice Award´17 : https://javierarres.wordpress.com/2017/04/02/javier-arres-illustration-people-choices-award-winner-2017/ National Spain Tv Web (RTVE) Article: http://www.rtve.es/noticias/20181024/javier-arres-mundo-hipnotico-lleno-locuras-neones-colores/1821721.shtml
1080 x 1080 px, JPEG (445.7 KB)
This is a signed and limited edition digital creation.
What does this mean?
You're purchasing the full non-commerical rights to this creation. Learn more.
All sales are final.
The creation will be transferred to your digital wallet. If you don't have one, we'll provide one for you.
You may download the full-sized creation to display or even print for personal use.
Comments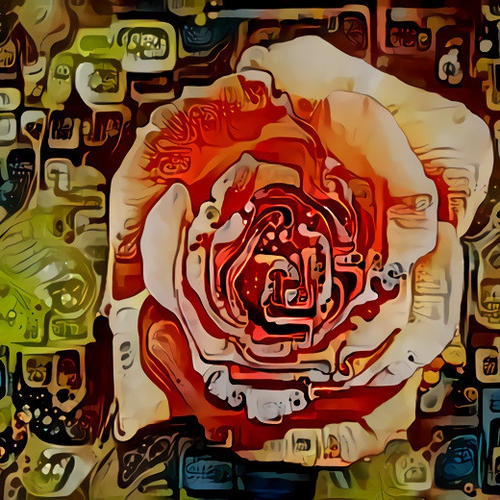 What an epic piece, I love your art and you have such a great style! It seems to blend culture and time together into a state of chaotic equilibrium. I'm saving up for one of yours and i think the skull pizza will be the one!
Thank you. The truth that I am very pleased with your comment, very accurate, I thank you very much. I hope that soon you can have a work of mine in your collection, I would be very excited.
Javier - what's the history around this piece - seems pretty old school.
Next
---