Wars are going on all over the world. Always. How long has humanity existed. Evolution, the development of technology, nothing can stop the war. People talk about their potential and intellectual superiority, but they do not stop war and assassination, they only improve assassination techniques. I believe that man, as … (read more)
Wars are going on all over the world. Always. How long has humanity existed. Evolution, the development of technology, nothing can stop the war. People talk about their potential and intellectual superiority, but they do not stop war and assassination, they only improve assassination techniques. I believe that man, as a species, is not the final stage of evolution, in the future we will be able to live in peace and harmony and set ourselves and humanity more global and broader goals!

War is disgusting! I tell you this as a man who is now under fire from the Russian army.

Original painting by artist Eugene Gorbachenko
2917 x 4168 px, JPEG (4.5 MB)
This is a signed and limited edition digital creation.
What does this mean?
Comments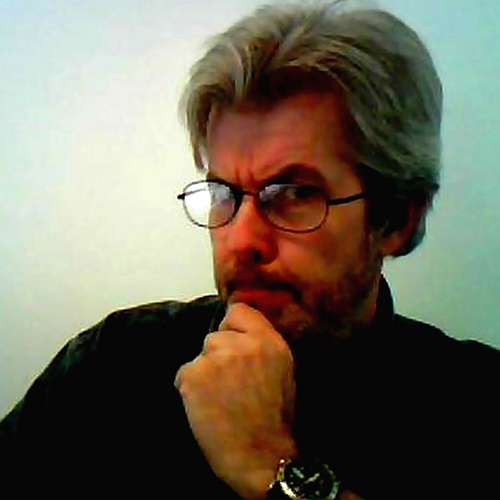 Excellent Artistic portrayal, Eugene. Putin is mentally, physically & psychologically getting more ill. I just read of an advisor, who recently left him, saying "he'll get worse, Putin isn't walking well it seems, plus has fear, anxiety & paranoia. The reality of his blotched strategies have been caused by that small brain of his. Very good work. Peace and goodness to your home!
Next
Introducing Global Offers
A Global Offer is a single offer that is submitted to all owners of a multi-edition artwork. After one edition owner accepts the bid, the bid is processed and all other bids are withdrawn.