This was my one of my earliest creations, and the first, in my first series, of 3 Iris pieces.

I made them by photographing the Irises that my mother planted nearly 40 years ago, when I was a wee kiddo, that are still blooming in the garden of my childhood … (read more)
This was my one of my earliest creations, and the first, in my first series, of 3 Iris pieces.

I made them by photographing the Irises that my mother planted nearly 40 years ago, when I was a wee kiddo, that are still blooming in the garden of my childhood home.

It was a lovely spring and the flowers were going off!
I noticed that all 3 varieties, of the Irises my mom had planted, were all flowering and or budding this year, and that doesn't always happen. (They also open and close each day, so you can only catch them fully open around mid day!)

It was many a day when I checked the light and shadows, that danced through the branches of the surrounding Oaks, waiting for my chance..... click.

( As this is my first piece on makers place I will add that I was inspired to start my journey and turn some of my photography into digital nft art by some of the early cryptoartists, and my dear friends, over on Cent.co)
520 x 694 px, JPEG (267.8 KB)
This is a signed and limited edition digital creation.
What does this mean?
You're purchasing the full non-commercial rights to this creation. Learn more.
All sales are final.
Comments
Beautiful. The story made me feel like in a beautiful garden.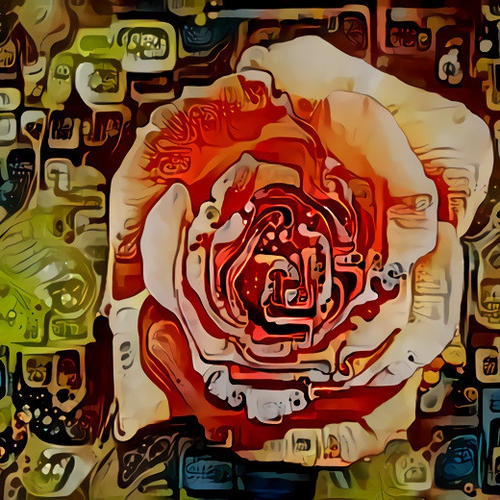 Ohh thank you so much!! I really wanted to give a little respite for people in a busy day, just a moment to enjoy the beauty of nature, if not to stop smell the flowers!😉 (it put a huge smile on my face to hear you felt transported to a beautiful garden!)😁🙏
Next
Introducing Global Offers
A Global Offer is a single offer that is submitted to all owners of a multi-edition artwork. After one edition owner accepts the bid, the bid is processed and all other bids are withdrawn.