Elizabeth Holmes in Lab, Theranos Headquarters, 2014
About the artwork:
Context is everything in this case. One of the original photographs from my shoot with Elizabeth Holmes in 2014, this image has evolved from one showcasing an ostensible Silicon Valley visionary to one that speaks about hubris, deception and downfall.

About the shoot:
When I photographed Elizabeth Holmes for … (read more)
About the artwork:
Context is everything in this case. One of the original photographs from my shoot with Elizabeth Holmes in 2014, this image has evolved from one showcasing an ostensible Silicon Valley visionary to one that speaks about hubris, deception and downfall.

About the shoot:
When I photographed Elizabeth Holmes for the Forbes 400 cover, she was the youngest self-made female billionaire in the world. A year later, Forbes estimated her net worth at zero. My portrait of her holding a "nanotainer" ended up as key art for the HBO documentary The Inventor. And now she's been tried and found guilty.

What struck me at the shoot was how accessible she was. I've photographed many tech CEOs, and no one gives you two hours of time like she did. She was polite, genuine and friendly. Though not talkative, she asked about me and my crew. She did her own hair and makeup (quite well). She spent much of her time without her publicist around. She ceded control, took direction and avoided the power poses that Forbes shoots tend to attract. She was a dream subject. I asked her to relax her face and just look into the camera, and we got these deep, wide-eyed, blank stares.

While these images began as portraits of a young Silicon Valley visionary, I now feel they're indicative of this entire era in tech: the fake-it-till-you-make-it ethos, the desire to believe in visionaries and saviors, the often-accompanying market mania, the danger of hubris.
6500 x 5235 px, JPEG (5.4 MB)
This is a signed and limited edition digital creation.
What does this mean?
You're purchasing the full non-commercial rights to this creation. Learn more.
All sales are final.
Comments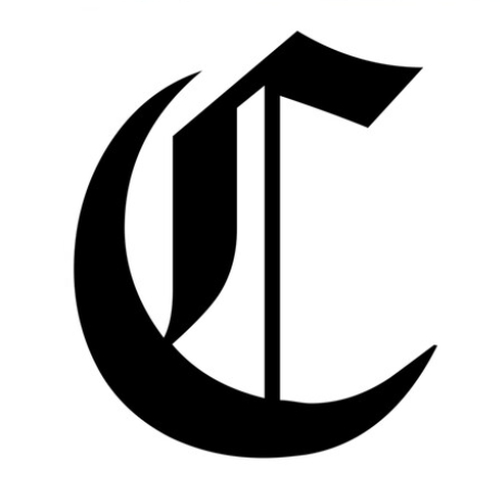 I love this work. It's wild to see an inside view into the lab in this way- that's so rare. Incredible shot!
Thank you! It's quite surreal to look back at all my scouting shots now from inside the Theranos offices. What a strange experience to have been there.
Next