Electromagnetic radiation
In the 19th century J.C. Maxwell described the behavior of electromagnetic radiation - it's the energy of light and radio waves.

A quote that Alber Einstein said: "... I stand on the shoulders of Maxwell".

Inspiration

Physical energy is conceptual - nobody ever saw, felt or heard a single "Joule" of energy.
Many … (read more)
In the 19th century J.C. Maxwell described the behavior of electromagnetic radiation - it's the energy of light and radio waves.

A quote that Alber Einstein said: "... I stand on the shoulders of Maxwell".

Inspiration

Physical energy is conceptual - nobody ever saw, felt or heard a single "Joule" of energy.
Many appearances of physical energy do have a real world equivalent, though. That is, you can sense them in many different ways.
Great heat burns your skin. Bright light makes you wink you eyes, to name a few.
Since Albert Einstein we know that the weight of mass is energy as well.
And since Claude Shannon mathematically defined information, we became to expect that this is just energy in a different form all together.
Or is information the equivalent of energy? Is it just information, that defines peoples, the earth and the universe?

These thoughts on energy inspired me to make a series of artworks.
Each one envisioning one of the appearances of energy as we think we know it.
Their physical forms are similar and seem round volumes, with changing colors.
They were build from many lines; circular waves, interfering with each other and together moulding to the fundamental unit of energy.

Extremely high definition

The original file has an extremely high definition of 64 million pixels. This will enable you to view all details and the hundreds of lines and interference patterns (moire) in the artwork.


Technical realisation

The artwork is a computer generated spirograph and consists of over 200 separate colored spirographic lines.
8000 x 8000 px, JPEG (71.4 MB)
This is a signed and limited edition digital creation.
What does this mean?
Comments These are amazing. The intensity and depth of colour are incredible. I am lucky enough to have managed to get this as well as Enthalpy and Mass from Bart - and together they are breathtaking. Thank you Bart!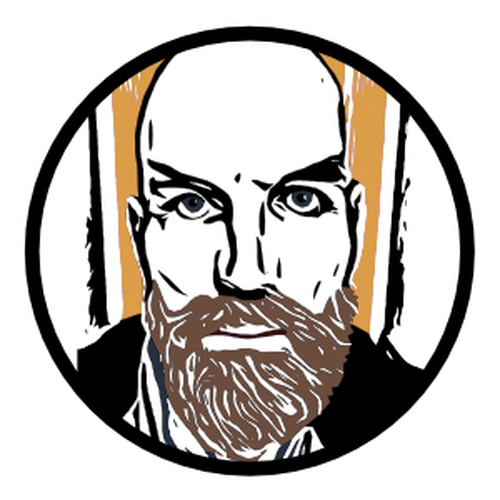 Thank you for your kind words. I'm happy to hear that my works are so admired and appreciated by their new owner!
Next