This is the uncut, unmarred by logos original illustration of a piece I did for the H.P. Lovecraft trading card set by MONSTERWAX! It was one of their "foil embossed" cards and was all chome-ish shiny and fancy. All in all, this is one of my favorite things I've done, … (read more)
This is the uncut, unmarred by logos original illustration of a piece I did for the H.P. Lovecraft trading card set by MONSTERWAX! It was one of their "foil embossed" cards and was all chome-ish shiny and fancy. All in all, this is one of my favorite things I've done, and unlike most of my work where I just sit and dwell on things tiny mistakes only I notice...this one just makes me smile. The inking was all done by hand with a brush onto Bristol board before digitally coloring it. I won't lie and say that inking it was fun, but it sure did give it a nice old school cartoonish look that puts it into a nebulous area between a horror illustration and...just plain weird.

Those of you who find interest in the process and planning of an illustration, might enjoy this blog that delves into the way the composition was laid out for this very illustration.

http://www.arseniclullabies.com/newsletter201802228.html
Comments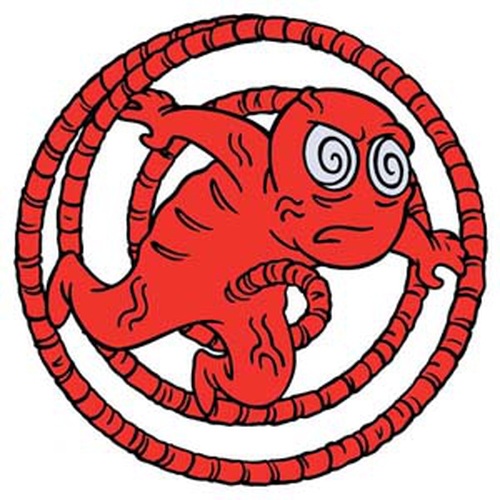 Thanks and congratulations to @GregNotzelman the owner of the first edition of this one! It's one of my favorite things I've done so far.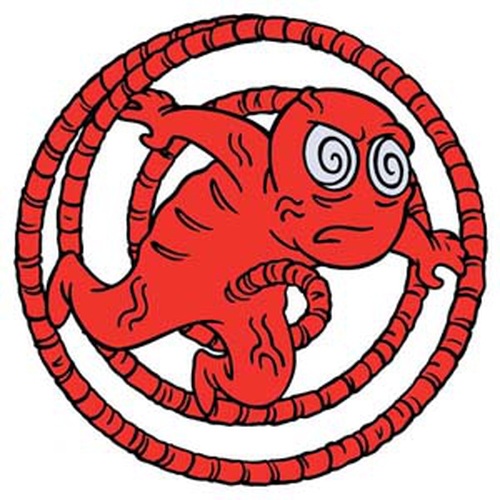 Wow, thanks! More are on the way...it's taking a bit for them to go from published to live. "heavy volume" on the blockchain and so forth. but two more are in the hopper that I'm pretty happy with.
I really like your work. I am looking forward to seeing more!
Next