This is a original Javier Arrés illustration. Javier Arrés is a spanish world-renowned visual artist his crazy and fantastic art is recognise around the world. Javier Arrés recently won the London Art Biennale 2019. This illustration is a great chance to have got an original digital art from one of … (read more)
This is a original Javier Arrés illustration. Javier Arrés is a spanish world-renowned visual artist his crazy and fantastic art is recognise around the world. Javier Arrés recently won the London Art Biennale 2019. This illustration is a great chance to have got an original digital art from one of the best emerging artist now. PRESS NOTES: MtvAsia Interview: https://www.youtube.com/watch?v=OlhTJ56r7gU National Suisse Radio 3min section about my Visual Toys: https://www.rts.ch/play/radio/happy-culture/audio/visual-toys-par-javier-arres?id=8285353 Hi-Fructose Modern- Art Magazine Article: https://hifructose.com/2016/11/17/the-wild-intricate-animated-gifs-of-javier-arres/ CreativePool People Choice Award´17 : https://javierarres.wordpress.com/2017/04/02/javier-arres-illustration-people-choices-award-winner-2017/ National Spain Tv Web (RTVE) Article: http://www.rtve.es/noticias/20181024/javier-arres-mundo-hipnotico-lleno-locuras-neones-colores/1821721.shtml
1080 x 1080 px, JPEG (445.7 KB)
This is a signed and limited edition digital creation.
What does this mean?
Comments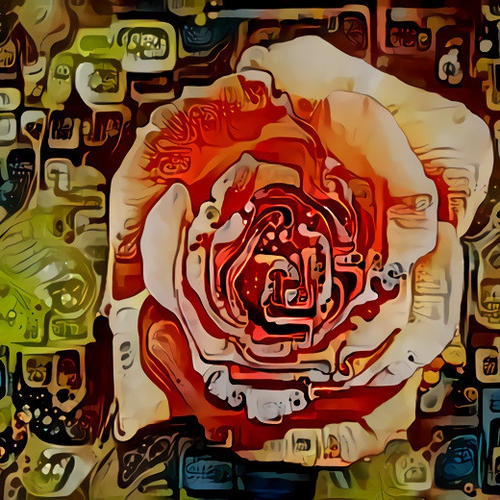 What an epic piece, I love your art and you have such a great style! It seems to blend culture and time together into a state of chaotic equilibrium. I'm saving up for one of yours and i think the skull pizza will be the one!
Thank you. The truth that I am very pleased with your comment, very accurate, I thank you very much. I hope that soon you can have a work of mine in your collection, I would be very excited.
Javier - what's the history around this piece - seems pretty old school.
Recent History
| Collector | Activity | Date |
| --- | --- | --- |
| | Purchased for $100.00 | 38 days ago |
| | Placed an offer for $100.00 | 38 days ago |
| | Placed an offer for $80.00 | 38 days ago |
Next
---