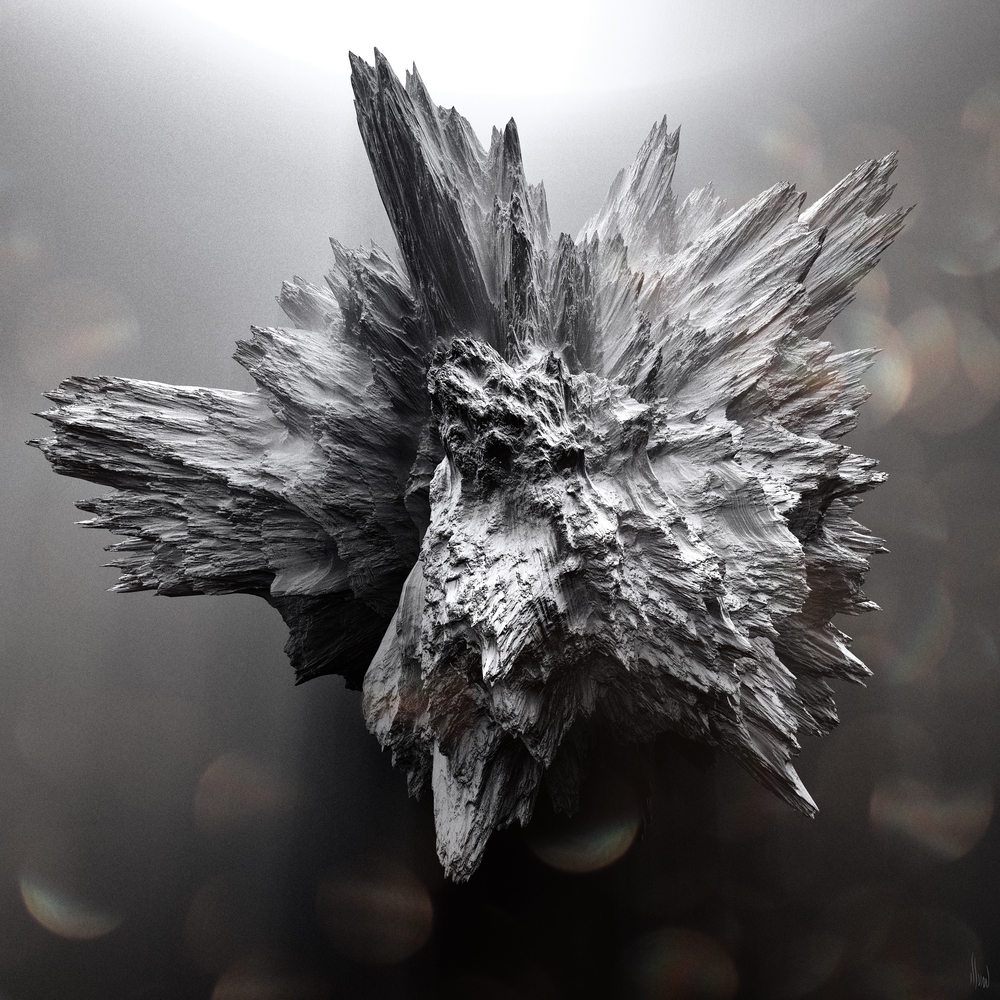 Crystallized Asteroids - 03
This was the first of my series to be featured on Behance. It allowed me to gather my firsts thousands of followers, which motivated me to continue to work on the field of procedural generation. The asteroids are made using the "planet mode" of E-on Vue 8 in conjunction with … (read more)
This was the first of my series to be featured on Behance. It allowed me to gather my firsts thousands of followers, which motivated me to continue to work on the field of procedural generation. The asteroids are made using the "planet mode" of E-on Vue 8 in conjunction with procedural terrains, making possible the creation of unlimited unique asteroids based on the same functions.
4032 x 4032 px, JPEG (11.7 MB)
This is a signed and limited edition digital creation.
What does this mean?
You're purchasing the full non-commerical rights to this creation. Learn more.
All sales are final.
The creation will be transferred to your digital wallet. If you don't have one, we'll provide one for you.
You may download the full-sized creation to display or even print for personal use.
Next
---