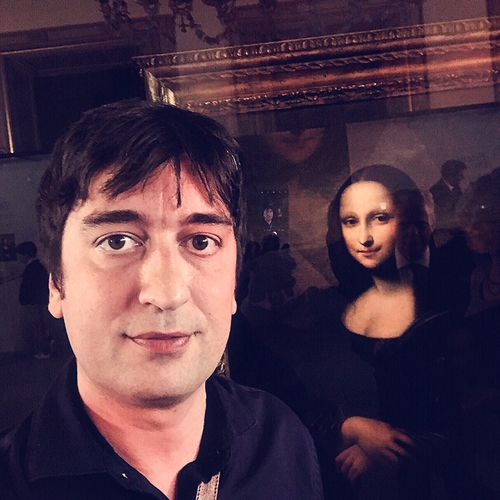 Following
Barabeke hasn't followed anyone.
Followers
Barabeke hasn't been followed by anyone.
Italian born digital artist exploring identity, the unconscious, and the relation between humans and machines.

Active since 2006, Barabeke embraced crypto and NFTs at a very early stage and was among the first 150 artists to mint on Ethereum.

What makes him truly unique (in crypto but also in the broader art scene) is his serving as vehicle of a spiritual message aimed to help humanity survive and prosper in the digital age (also treated as art).

Barabeke's visual art mostly consist in digitally transfiguring images (either taken with his camera, hand drawn, or of public domain) by using them as they were paint and brush, replicating them thousands of times, with almost as many variations that form a microcosm of glitches and suggestive details (best appreciated in high resolution).

He likes to engage audiences with thought-provoking experiences, so far delivered in form of metaverse attractions or video art installations.

Barabeke is also an eccentric intellectual defining himself as "counterculture agent", for openly opposing the poisonous, divisive, exploitative culture pushed by mainstream media and for pointing to an alternative.

He occasionally publishes thought provoking articles, poetry influenced by the beats, or satire of the grotesque and surreal kind (the latter only in Italian).

Before fully embracing his artist identity and getting all in in crypto he used to be in the London startup scene, advising tech entrepreneurs on marketing and community.

He's a lifelong spiritual researcher who has been trained in several disciplines: qi gong, reiki, shamanism, hypnotherapy, and NLP. While he doesn't practice any professionally the doors of Barabeke's digital hut are always open to seekers for inspiration and advice.