( 2 remaining )
Important Pricing Details:
* $13 - Editions #1 - 3
* $313 - Editions #4 - 11
* $1313 - Edition #12
* Last edition will be auctioned
This is the twelfth crypto artwork created by Antonio García Villarán within the #criptoarte131313 live creation challenge. This challenge consisted of a live drawing performed on Villarán's twitch tv channel. Every one of the 13 artworks created through this channel has become transformed into an NFT.

Going round and round … (read more)
This is the twelfth crypto artwork created by Antonio García Villarán within the #criptoarte131313 live creation challenge. This challenge consisted of a live drawing performed on Villarán's twitch tv channel. Every one of the 13 artworks created through this channel has become transformed into an NFT.

Going round and round in a carousel doesn't get you anywhere. We may feel dizzy, get tickles and even a happy feeling. But at the end of the day, when the fair's lights go down, we are still larvae.

1-min video of the creation process: https://bit.ly/3w45rBz
7016 x 9933 px, JPEG (84.9 MB)
This is a signed and limited edition digital creation.
What does this mean?
You're purchasing the full non-commercial rights to this creation. Learn more.
All sales are final.
Comments Hola! Cuántas veces puede ser comprado, o cuántas personas pueden comprar la misma obra?
Hola Ela. Solo hay 13 ediciones, es decir, 13 copias y ninguna más. Aún queda 1 edición de este dibujo a precio fijo. También puedes hacerle una oferta a alguien que lo tenga comprado. Un saludo!🖤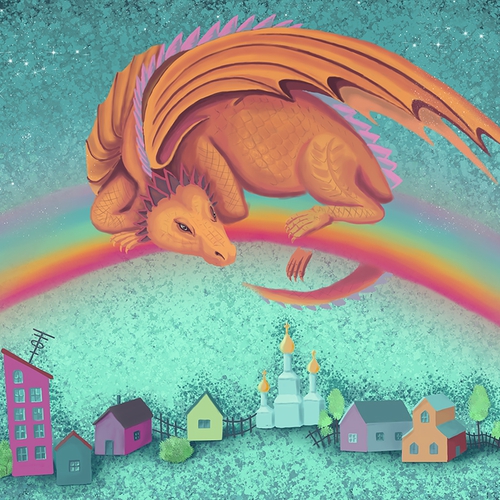 ( 2 remaining )
Important Pricing Details:
* $13 - Editions #1 - 3
* $313 - Editions #4 - 11
* $1313 - Edition #12
* Last edition will be auctioned
Next
Introducing Global Offers
A Global Offer is a single offer that is submitted to all owners of a multi-edition artwork. After one edition owner accepts the bid, the bid is processed and all other bids are withdrawn.