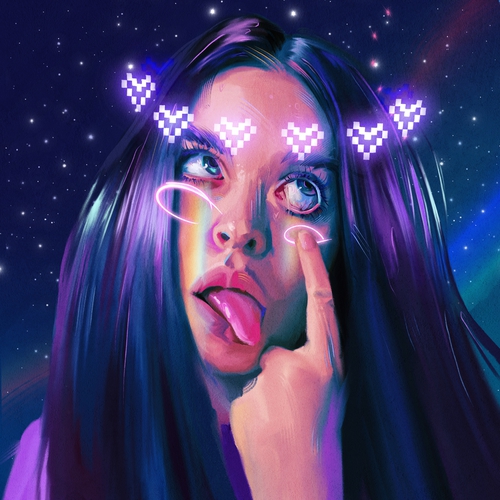 Following
AleyArtist hasn't followed anyone.
Followers
AleyArtist hasn't been followed by anyone.
My name is Sveta and I am an artist from Russia
Creative pseudonym "AleyArtist".

I draw my illustrations in the "Procreate" program with iPad + Pencil. I have been drawing all my life and it took me many years to come to my own style.

This is how I see this world. In my opinion, all these spectral separations of colors, they are limitless, One color can be divided into a hundred more shades, and I do not miss this opportunity!

"Waves,"as I call them in my illustrations, carry the meaning of a distorted reality. Our life is a reflection of our past experiences. This is what my illustrations are about. About life, which we understand, each in its own way.