How it works
The Premier NFT
Marketplace
MakersPlace is the world's most trusted marketplace and community to discover, buy, and sell authentic NFTs from the world's leading digital creators. We offer digital creators a trusted platform to sell their creations directly to fans and collectors worldwide.
Why NFTs?
---
Authentic
Every creation on MakersPlace is immutably verified as the unique work of its creator and permanently recorded on the blockchain.
What are NFTs?
Unique
Using blockchain technology, a creator can ensure that only a limited number of authentic editions can ever be owned, ensuring scarcity and uniqueness of a digital creation.
A Guide to NFT Editions
Ownable
Purchasing an NFT confers ownership and display rights for a unique digital creation, which is then transferred and stored in your digital wallet for safe-keeping.
How to Buy NFTs on MakersPlace
---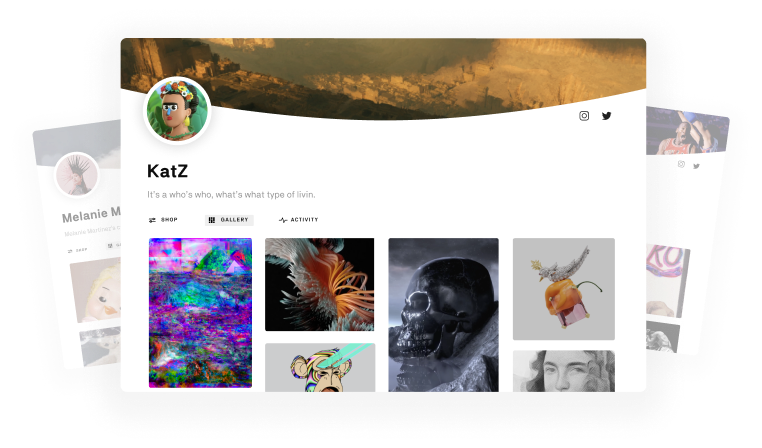 A Place for Collectors


Discover and collect authentic NFTs from the world's leading digital creators.

MakersPlace verifies every NFT to ensure authenticity and provenance before anything is listed or sold.

Become a Collector
A Place for Creators


Create and sell your digital creations as NFTs to our vibrant community of
100K+ collectors

MakersPlace provides industry-leading tools for creatives of all backgrounds to help protect and sell their creations to a global audience.

Become a Creator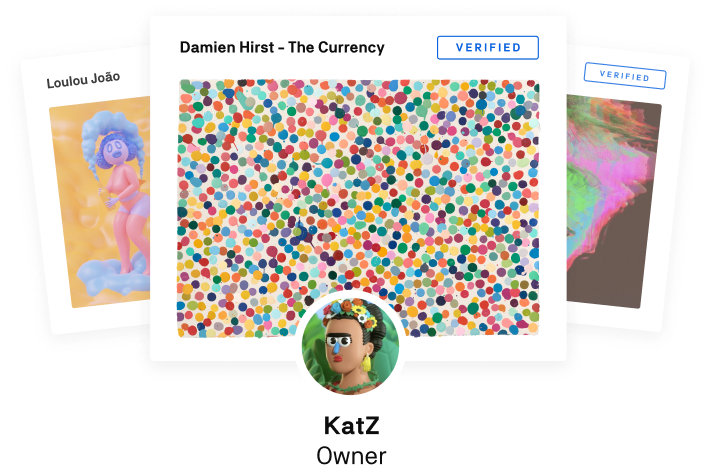 A Place For Peace Of Mind


Authentic, verified NFTs

MakersPlace personally verifies every NFT on our site to ensure that our artists are represented well and that collectors are purchasing
authentic pieces.

Browse New Artworks
---
We're not computer nerds. We're art nerds with computers.
Our team includes builders and creators from a diverse range of backgrounds including leaders from Pinterest, Dropbox, Sotheby's, Nike, Salesforce, YCombinator and more.
Our Values
---
We're Mission Obsessed
We're maniacally focused on empowering the world's digital creators, and enabling a vibrant future for digital creativity.
We're Owners
We're all impassioned owners of achieving this bold and ambitious mission.
We're Makers
Makers push boundaries and make what may seem like the impossible, possible. We're a team of makers enabling the future for makers.
Our Executive Team
---
Dannie Chu
EXECUTIVE CHAIRMAN
Before MakersPlace, Dannie was an early leader at Pinterest where he ran Pinterest's growth engineering organization, growing Pinterest globally to 200MM+ users. Before that, he was the founder of Foodoro, a Y Combinator-backed marketplace for artisan foods.
Craig Palmer
CEO
Former CEO of Fandom and Gracenote, Craig Palmer has 30 years of broad industry experience spanning B2B and B2C markets and a successful track record of almost $10B in successful exits.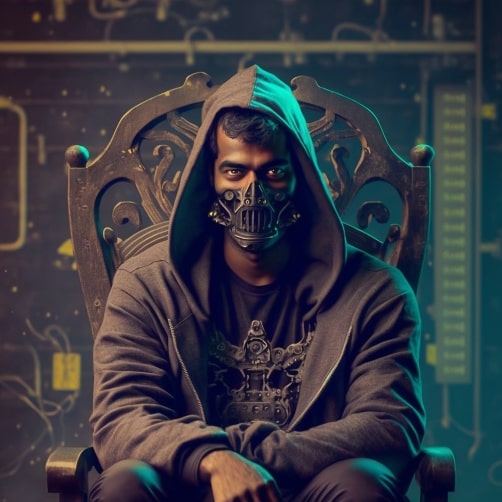 Yash Nelapati
CTO
Prior to MakersPlace, Yash was the first employee and engineer at Pinterest where he built the first version of Pinterest and scaled the infrastructure that enabled Pinterest for hundreds of millions of users.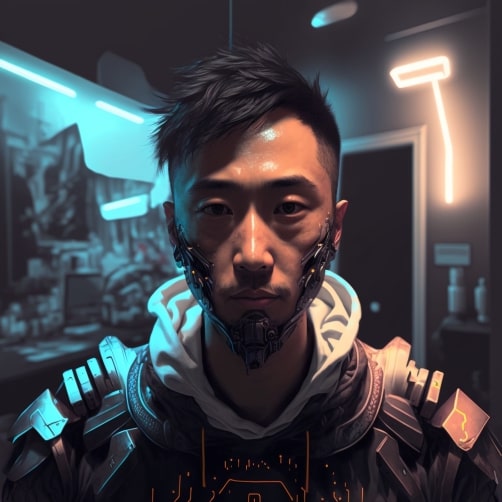 Ryoma Ito
Chief Business & Strategy Officer
Prior to MakersPlace, Ryoma was VP of Product at a number of venture-backed e-commerce startups, including Mertado and SpecialDeals. He most recently founded a profitable e-commerce business, Varinode servicing thousands of small businesses.