Auto-Erotic Sphinx with Toys
In this image, a giant sphinx spoons itself in erotic play within an aquatic styled environment littered by various denizens. These creatures include symbols and archetypes both current and nostalgic–each inhabiting a rootedness within mass cultural adolescence. Among the roster are Servbots, video game inspired mushrooms, a Pacman-like creature, a … (read more)
In this image, a giant sphinx spoons itself in erotic play within an aquatic styled environment littered by various denizens. These creatures include symbols and archetypes both current and nostalgic–each inhabiting a rootedness within mass cultural adolescence. Among the roster are Servbots, video game inspired mushrooms, a Pacman-like creature, a distant sea faring rubber duck, creatures sporting the symbols reminiscent of popular anime, and a Pokemon-like rabbit (a novel incarnation of Ganesha indicated by the Shiva trident on its nose). In addition, a few sea creatures partly inspired by sea monsters of western antiquity conglomerate along the mid left side of the composition. The Sphinx itself is an amalgam of aquatic, fetishist, ancient Egyptian, and 80's style adornments, both living, as in a clown fish, or material, such as a cassette tape. Nautically colored antennae receive somatic signals from the atmosphere, perhaps from the 8 Ball moon or giant ringed planet beyond.
4000 x 3256 px, PNG (23.2 MB)
This is a signed and limited edition digital creation.
What does this mean?
Comments
Love love this piece! You like the modern day Dali n shit. Can't wait for you to release some more work!
Wow thank you so much! I'm glad to hear you connect with this piece, and thank you for your positive interest for my art. I'll definitely continue to produce new work so stay tuned! :)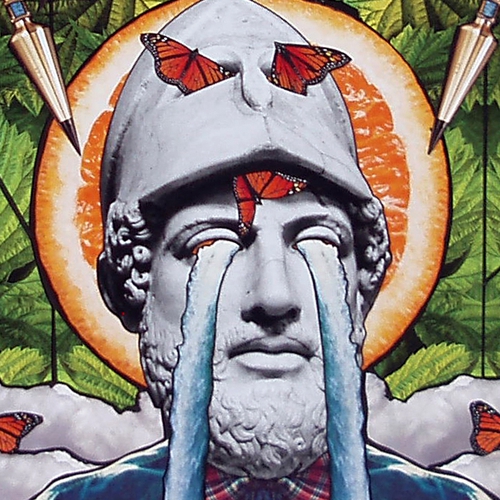 Great artworks all of them, remember some of your pieces from the days you were posting at Steemit:)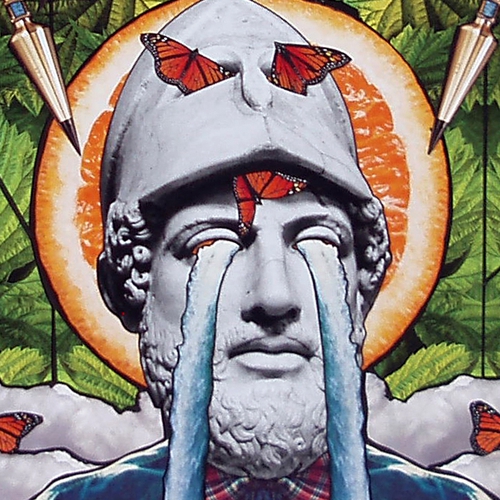 Happy to see you too Cody, the space is very interesting and exciting:) Wishing you a good start:)
Thanks George! Yes I remember you from Steemit! Good to see you here. :) I've been more on the Hive blockchain since the split and am diving now into this space.
Next
Introducing Global Offers
A Global Offer is a single offer that is submitted to all owners of a multi-edition artwork. After one edition owner accepts the bid, the bid is processed and all other bids are withdrawn.